© Copyright 2012 - Date - All the Fives Taxis of Colchester
Local Places and Regular Destinations:
Door to Door are based in the historic town of Colchester, Britain's Oldest Recorded town, only 50 miles from London and a 50 minute commute to The City. Colchester is one of the fastest growing boroughs in the England. Colchester is home to the world renowned Colchester Zoo and now home to Firstsite Visual Art Centre. Colchester Castle, with the largest Norman Keep in Europe houses one of many museums in Colchester.
We have a wealth of Roman History in Colchester and we would love to share it with you.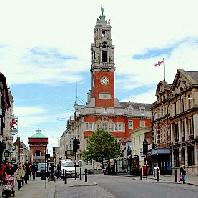 Call us today to discuss you taxi requirements on
01206 524524 or 01206 666666
For Airport Bookings please call 01206 625566